---
We're well into the peak of the golf season here in Stuart and so is the rest of Florida. For the avid golfer, this can create some issues. Prices spike and tee times are scarce.
Well here are a few ways you can survive golf's busy season in South Florida!
Book Ahead of Time
In the summer, you have no problem getting a last-minute tee time for a reasonable price. But now, you need to plan ahead of time.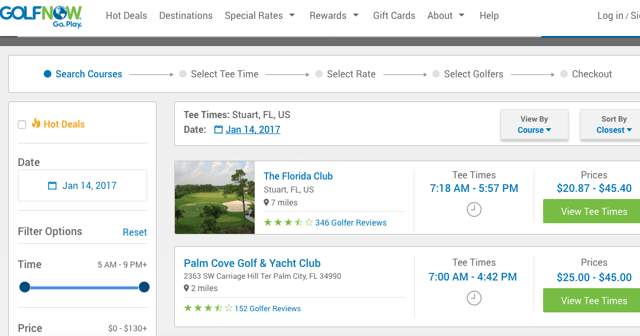 A good way to get out in front of the rush is with a tee time app like GolfNow or TeeOff.com. Sometimes these apps will feature "hot deals" where you get an awesome rate on a tee time. So schedule out ahead of time and make it easier on yourself!
---
Play Sunset Golf
Everyone knows the best time of day to play golf is while the sun is going down. Or do they? It seems like courses empty out a bit just before dusk despite being able to play under a gorgeous sky with cooler temperatures.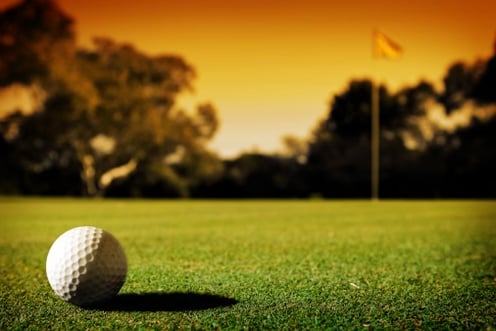 With fewer people playing, courses normally drop their rates around 2:00 p.m. in the winter months.
If you're not picky about playing a full 18 holes, this is definitely something to capitalize on. Sneak in 9 holes after work every once in a while!
---
Take Some Time Off
You get paid time off for a reason. You might as well use it for something you enjoy doing...like golfing. Even though you're still likely to run into some vacationers, it's worth trying your luck first thing in the morning on a weekday.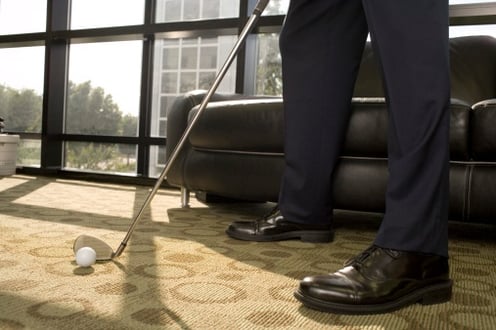 You'll eliminate the weekend golfers, and if you're lucky enough to book the first tee time, (see tip #1, book ahead of time!) you'll have no one in front of you so you can FLY! Prices will still be high for this early in the morning, but a round free of waiting on tee boxes is well worth the money.
---
However you choose to survive the busy season down here in South Florida, we hope you get out there and play as much as possible. One way to escape the golf course crowds is through a membership.
Check out our Non-Resident Golf Membership! If you're between the ages of 21 and 39, you're definitely in luck...